Magnetic workshop LED lamps
We offer four types of workshop lamps made in LED technology (low energy consumption), equipped with rechargeable batteries (at least 500 recharge cycles). They are made of durable ABS and PC (polycarbonate) materials. They have built-in magnetic and hook supports that allow comfortable work. They have a wide range of thermal jobs and a 2 year warranty.
OTHER IN THIS CATEGORY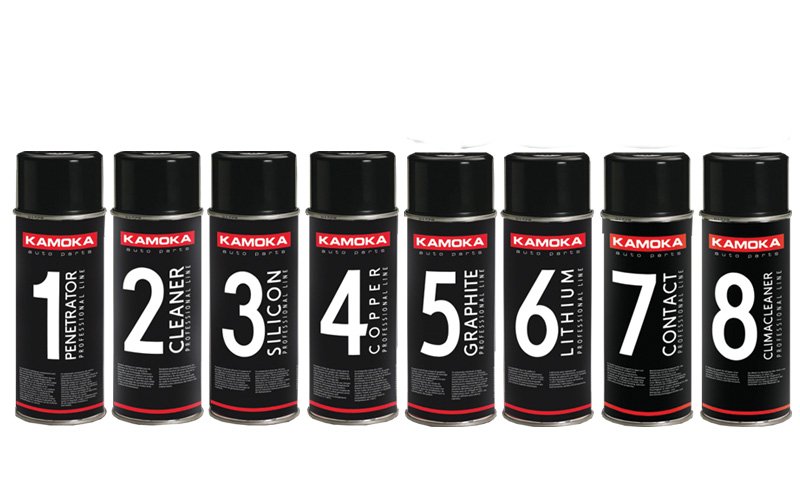 Preparations that facilitate the start-up of burnt joints, rust removal, lubrication and protection against rust, moisture and the effects of high temperatures, as well as road dirt, are essential for repairs, in addition to equipment. In this scope, KAMOKA offers a wide range of KAMOKA Professional Line products in the form of a 400ml spray. These products are essential for repairs. Penetrator - PENETRATOR (1) Remover - CLEANER (2) Silicon - SILICON (3) Copper grease - COPPER (4) Graphite grease - GRAPHITE (5) Lithium grease - LITHIUM (6) Contact liquid - CONTACT (7) Air conditioning cleaner liquid - CLIMA CLEANER (8)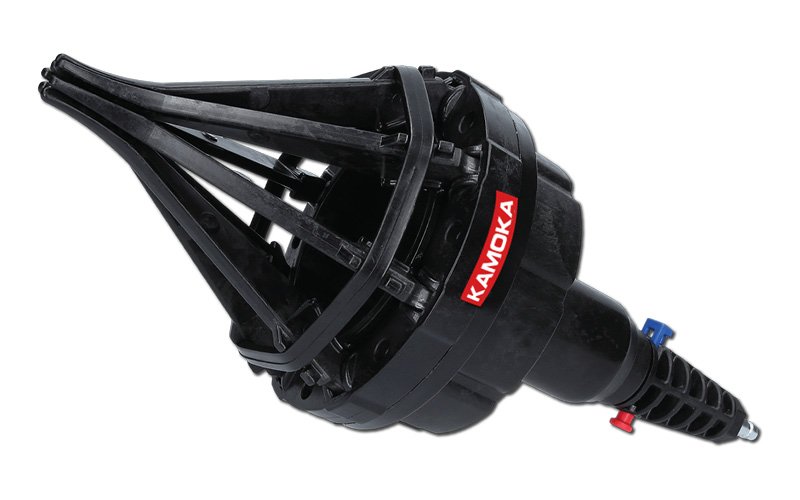 KAMOKA brand product eliminates the risk of damage to the semi-axle and drive joint during disassembly. The device is also equipped with a safety valve protecting against damage. The arms are made of the highest quality materials – plastics with increased strength, which significantly reduces the weight of this device in relation to steel models and reduces the risk of damage to the shields during assembly.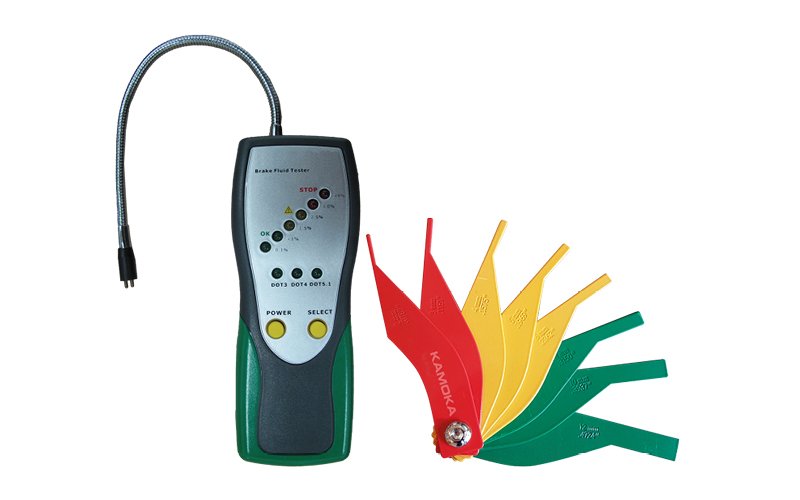 The KAMOKA brake fluid tester with the water content in the liquid up to 0.5%. Lightness and simplicity make the tester comfortable to use. The brake pads wear and tear tester allows for a wide range of measures – from 2 to 12 mm brake lining thickness thanks to the appropriate shape and length of the ends.